Selling Your Home
You can be confident that you'll receive top dollar for your property when you list it with CityScape Metro Group. We use a proven and repeatable home selling system backed by market research to sell your home for up to 61k or more, than the methods used of traditional Real Estate agents.
Our proven and repeatable Home Selling System gets you up to $61,000 or more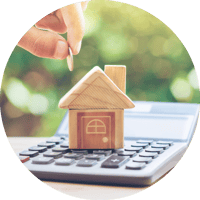 We've found that the average homeowner loses thousands to 10s of thousands of dollars across the home selling experience by not being properly educated on all the ways they can actually save money and sell their home. Our proven and repeatable Home Selling System is backed by market research, and will get your home sold for up to $61,000 or more than the methods used of traditional Realtors.
Our Home Selling System includes:




5 Proven Negotiation Tactics
5 Aggressive Online Advertising Strategies




190-Point Selling Checklist
Access to our 5,000+ Buyer's in Waiting and Qualified
On average, our clients receive 3.2 offers per property, while the average homeowner receives just 0.55 offers per property.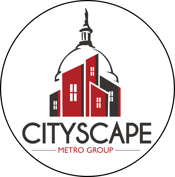 Conduct Due Diligence Specific to Property

Listing Consultation - Realtor Meets Homeowner

Appraisal, optional

3P - 2F Formula

Coordinate Vendors, if applicable

Start "Coming Soon Advertising" 3 weeks before on the market
Initiate 171 Step Marketing Plan and 5 Step Aggressive Online Campaign

Create a VIP Buyer List

Finalize Marketing Material

Home Active on Market on a Thursday

Saturday and Sunday Open House

Weekly communications with feedback, recommendations, and market analysis
This system yields an average of 3.2 offers within 12 days per homeowner.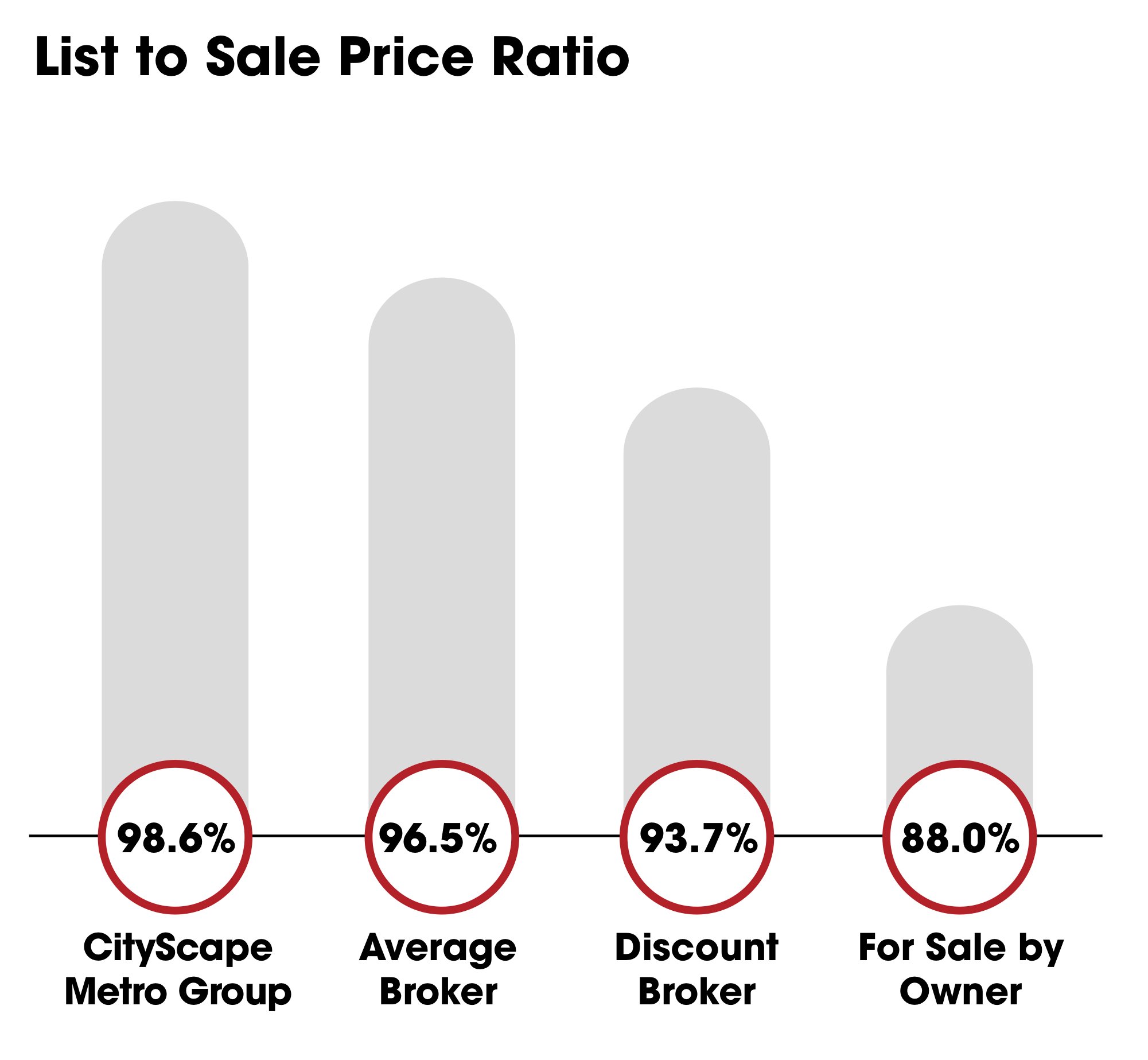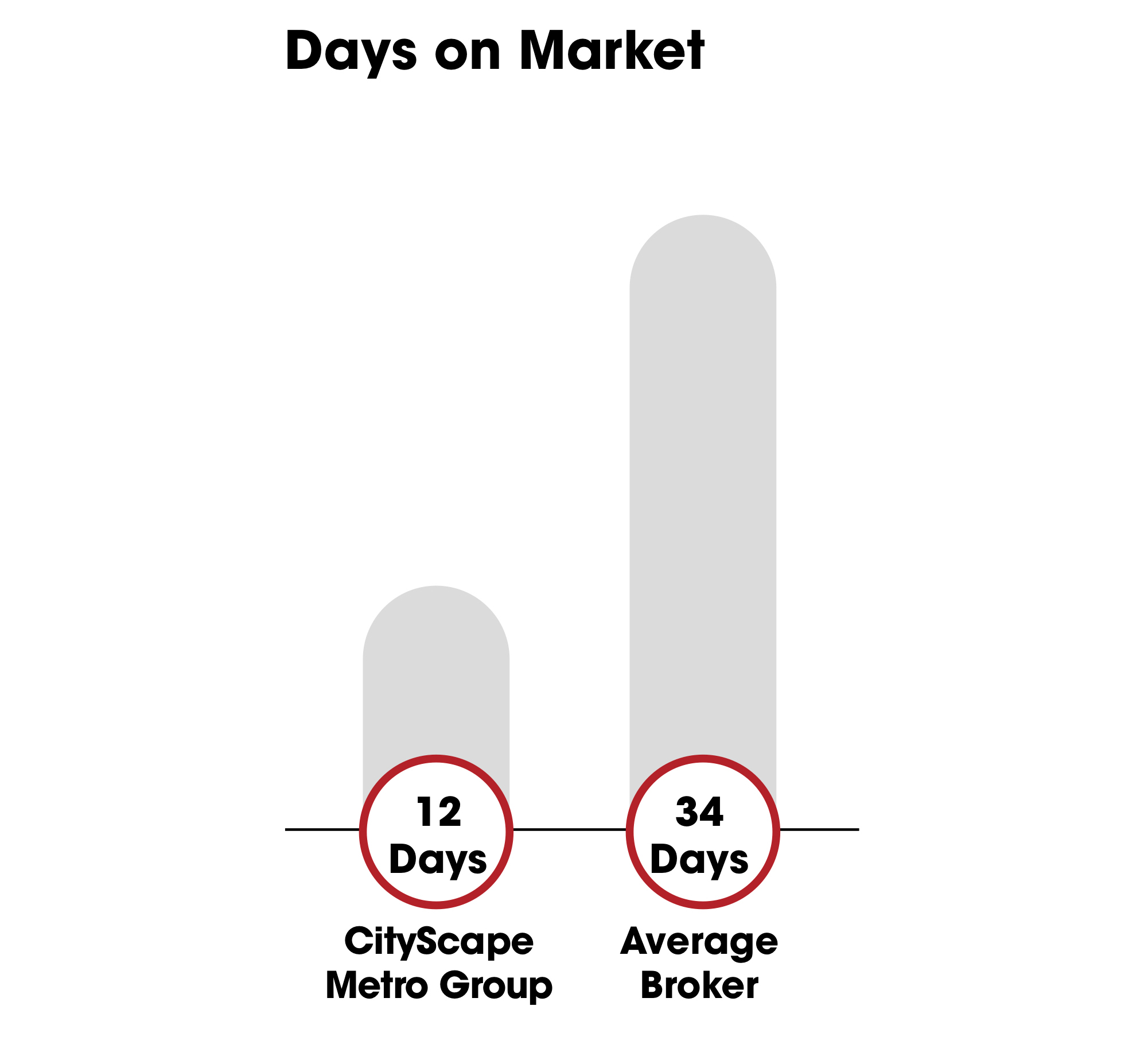 Here's what our past clients have to say...
Knocked it out the park! John was confident he would sell our home in less than 30 days, and he did! We were in a market that had homes sitting for over 4-6months. Great team with prompt responses, Ellen was always available, Lisa was keeping us posted and Emily was a beast(she got it done). Phenomenal team! If you are in doubt and looking to sell your home, give them a shot...did I mention we are out of state and they handled everything?! Thanks again guys Gainesville, VA
John and his entire team at CityScape did an amazing job selling our house and buying a new one at the same time. In fact we closed both sides of the transaction on the same day. As a bonus John got us 1 week of free rent back so we had time to move so closing day wasn't super stressful. Not only did the deals happen without issue but we got 3% more than asking for the sell of our house and our new house apprised for 1% more than the purchase price. I also recommend using their preferred title and finance company, they all know each other and work in harmony together. Me and my family thank everyone involved, we love our new house. Fairfax, VA
I tried to sell with 3 other agents, and I tried to sell by owner and nothing moved. But once I gave the listing to John and his team I let him take it from there. John took care of the the marketing, the followup with potential buyers and with that he sold my condo. Thanks John for a job well done. Woodbridge, VA
I love the business model of Cityscape, they are very user friendly and I am glad I found them. They found a very qualified buyer that Made selling my property, in a very Challenging economy environment Less stressful. It happened in a very short period of time. They made selling my property a very nice experience. I will not hesitate to use them again. Washington, DC
These guys were very professional during the sale of my condo. They have a multi-tiered system. I choose the 2nd tier that saved me money during closing. This has been my third home that I put on the market and sold. And I can honestly say that I saw no drop off in service by this team. Even compared to a group that I used that charged a lot more money. I highly recommend the Cityscape Metro Group if you are selling a home. Germantown, MD
We are so happy with the sale of our house, it was a smooth process and all the thanks I can give goes to John Murdock and his team at CityScape Meto Group. He was always available to answer all of our questions as they arise and of course they were not all at the same call. John if we move back to the DC Metro area you will be the first person we call! Woodbridge, VA
My home suffered water damage just before I was going to put it on the market. I had already moved in to my new home so i had to sell fast. CityScape worked with me to get my home repaired and on the market quickly and it sold for far more than I thought I could sell it for - and it sold fast. Alexandria, VA