our team
CityScape Metro Group is nationally recognized as the Top 1.5% of real estate teams in Virginia, and Top 1% of REALTORS® Worldwide. We have over 36 years experience selling real estate in Northern Virginia, DC, and Maryland and have helped over 650 families achieve a successful sale of their home.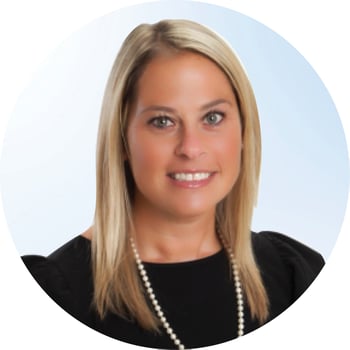 Melissa Carrier
Realtor® | Licensed in VA


melissa@cityscapemetro.com
About Melissa Carrier
Building relationships and providing exceptional customer service are of the upmost importance to Melissa. As a former teacher and social worker, she possesses great communication and organizational skills. Melissa's goal is to meet your real estate needs while making the journey as smooth as possible. She is excited to help you and others you know with your purchase, home sale, or rental. Give her a call today to get the quality of service that you deserve!
Here's what some of Melissa's past clients have to say...
Melissa embodies the meaning of professionalism and care. We sold our home of 12 years through her services and the entire process has been hassle free. Any question or request we had, she was ready and able to provide or find the answer! Our home sold in 48 hours and for more than asking! I highly recommend Melissa for your home buying and selling services!! Herndon, VA
As a first time homebuyer, I have to say that there is no better representation out there than Melissa Carrier! She is incredibly knowledgeable about all aspects, especially when it comes to structuring an offer. In a hot market, the terms of your offer are so important, and Melissa always put my best interest at heart while also ensuring I was competitive. Because of her quick response time and amazing ability to establish rapport with other agents, she was able to get my offer accepted before the professional photos were posted, which would have resulted in a slew of many other offers coming in. Melissa and the Cityscape Team are the best of the best! Reston, VA
Although we knew other realtors something told us to go with this new agent. We were right. What a great experience. She was always responsive, positive, aware, and honest. The journey to find a new home can be fraught with bumps along the way, Melissa handled them (and us) with grace. She is very personable and got to know us and our needs. She answered any question within moments and was a strategic negotiator. The company she works with Citiscape is also a classy operation. Lots of perks and thought goes into every thing they do. I highly recommend this person for your real estate needs. Alexandria, VA
Melissa is hands down the best realtor we could have asked for! She was such a pleasure to work with and we never felt pressured .My phone calls, texts and emails were always replied to in a timely manner. She made herself available at all hours. The home we purchased had multiple offers but we came out on top and I know that was due to Melissa. I look forward to working with her again in the future! Alexandria, VA
Melissa helped us with the purchase of our property, she is very professional, knowledgeable and responsive, she was there each step of the way, resolved any issues that came up during the process of buying and made the whole transaction as easy as possible. Would definitely work with her again in the future. Leesburg, VA
When my husband and I decided to purchase our first home we were totally ignorant to the whole process. That's until we met Melissa. Her knowledge and expertise made the whole process a lot easier, because she knew most of the answers we asked and if she didn't know she quickly found the answer. She was very polite and always let us know she was there for us and worked diligently to help us find our home. Thanks again Melissa! Woodbridge, VA
Melissa is helpful and responsive. She is supportive and understands the needs and the capabilities her client. We totally recommend her services. It was a pleasure working with her. Arlington, VA
Melissa was wonderful to work with. I had already sold my previous home, so I needed to move quickly. Melissa was incredibly responsive and knowledgeable. Inventory was limited and moving fast, so Melissa helped me to expand my search guidelines while staying in the general area I wanted to be in. She stayed in touch with me throughout the entire process, responded immediately each time I had a question, and was so professional, friendly, and easy to work with. We found my new home in one day, largely because Melissa helped me narrow down the number of houses I actually visited to those that checked a lot of my boxes. I was thrilled with the outcome and highly recommend Melissa. Aldie, VA
Professional, very knowledgeable and extremely helpful! Working with Melissa was wonderful—she was responsive and went the extra mile whether it was scheduling the home inspection, answering questions throughout the process, and assisting at the closing. Leesburg, VA
It has been a wonderful experience working with Melissa on the sale and purchase of our home. She is always responsive and is so good at explaining the process in simple terms. She is extremely easy to talk to and work with. Melissa was very good at strategizing to get the best deal for us on the sale of our house, but also for making a strong offer on our new house that was able to set us apart from other offers. It has been a pleasure working with Melissa through this process! South Riding, VA