our team
CityScape Metro Group is nationally recognized as the Top 1.5% of real estate teams in Virginia, and Top 1% of REALTORS® Worldwide. We have over 36 years experience selling real estate in Northern Virginia, DC, and Maryland and have helped over 650 families achieve a successful sale of their home.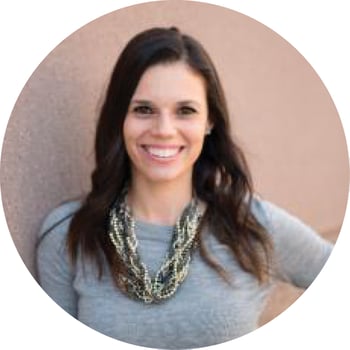 Brittany Murdock
Realtor® | Licensed in VA, DC, MD


offers@cityscapemetro.com
About Brittany Murdock
Brittany is a dedicated real estate professional with only one focus; helping YOU with your buying and selling needs! With over 12 years of experience in the industry and a passion for real estate, Brittany takes the stress out of purchasing or selling and makes it an enjoyable experience. A Top Producer with NVAR, mentioned in Washingtonian Magazine's July 2016 issue featuring the region's Top Real Estate Agents, and featured on HGTV's House Hunters, Brittany has what it takes to help you in any aspect of your real estate needs. Whether you need to purchase, or sell Brittany has you covered!


Here's what some of Brittany's past clients have to say...
Faith connected us to CityScape Metro Group (or maybe it was Facebook)! Either way, we are so glad we worked with Brittany Salem on purchasing our first home. Brittany sold us instantly with her enthusiastic personality, professionalism, and expertise. During our first meeting, we expressed how we wanted this process to be quick, simple, and painless. She told us if we were determined, she can get us into our first home within a few weeks. Since then, Brittany has been extremely responsive and very pro-active on communicating with us daily around the clock. Today marks our 20th day since our first meeting with Brittany and we are now officially homeowners!!! We are forever grateful to everyone who has made our dream became a reality. We highly recommend Brittany at CityScape Metro Group and Shawn Johnson's team at Atlantic Coast Mortgage. Oakton, VA
Brittany was great! My house went under contract in three days and she worked well with the buyers. She communicated through email and via phone. She held an open house and had many signs leading others to our open house several days prior. Ashburn, VA
Working with Brittany was like a night and day experience as working with other realtors. She was really responsive and took seriously even our oddest requests in our home search! She also helped us sell our home and we ended up with amazing pictures for our listing and great timing that really helped bring in the right kind of buyers. She gave great tips as we were finishing up the renovations on our home of what would make our home more desirable to buyers. In the end we only had our home up on the market for one weekend and got three competitive offers over asking price and above market value. She negotiated quickly, helped guide us through the process and we were so amazed at how quick and easy the whole process was. Brittney is fantastic. I always recommend her and she has helped more of my friends and family have great home buying and selling experiences!! We LOVE Brittany! Centreville, VA
Brittany was always one step ahead of us. My fiance and I were first time home buyers and had every question imaginable, and more, and Brittany was always willing and able to find out the answers. I highly recommend her to anyone looking to buy their first home or anyone who is an experienced buyer but needs a professional! She has the best negotiating skills and you will be happy you chose her! Fairfax, VA
Brittany was awesome! She is very knowledgeable and good at what she does! From afar, she sent me amazing listings to look at that fit with what I was looking for! She's very personable and fun to work with! I highly recommend her to anyone looking to buy or sell their home! Annandale, VA
Oh my where do I start, it's difficult because from the get go It was a beyond amazing experience. I was able to think up ideas of how I wanted my home to be and Brittany went straight to work searching. I was able to find my dream home within the first 5 homes we look at. If you ever need a realtor I got the person for you, Brittany made the home purchase a piece of cake. Thank you oh so much, I look forward to doing more business with you in the near future :) Manassas, VA
Brittany is a wonderful realtor to work with when going through the process to sell your current home and buying a new one. I wish I had known about Brittany the first time I hired a realtor rather. Instead I wasted my time with two other realtors that came from big name Real Estate Companies who fell short with their empty promises and marketing plan. The two realtors struggled to sell my home in 123 days, they were bitter about it not selling, and became more unprofessional as my home continued to sit on the market. Brittany sold the same home in three days! Brittany's strategy to sell a home is current with today's buyer. Selling a home and buying another home can be an emotional, stressful, and unpleasant business but with Brittany I had just the opposite experience. I consider myself lucky to have been able to work with Brittany and wouldn't work with any other realtor in the future. South Riding, VA