LOVE IT
or
LEAVE IT
Purchase with confidence using our Buy-Back Guarantee!
Make a purchase you can be certain about.
The reality of living through the Covid-19 pandemic showed us that life as we know it can change at any moment. Questions not only about market uncertainty, but also things like job security, and if you'll still be able to rely on a steady paycheck in 12 months, are a growing concern for potential home buyers.
This caused us to look back and find a way to provide our clients with a way to feel confident in their real estate purchase, no matter what their future holds. We created our Love It or Leave It, Buy-Back Guarantee to alleviate any concerns, stress, and uncertainty when purchasing a home with us.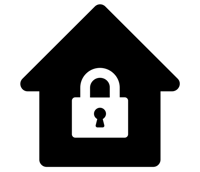 Our Buy Back Guarantee has you covered.
If you purchase a property using any of the fabulous agents on our team, or buy one of our listed homes, we have you covered for the next 12 Months* through our Buy Back Guarantee. This includes:
If you lose your job and can't keep up with payments
If you decide you don't love it within the first 12 months
We will sell your home FOR FREE (that's right, no commissions involved), OR we will buy the home back from you.
We want to share the benefits of homeownership with everyone, and created this program to keep your best interests at heart. In these uncertain times, our Covid-19 Buyer Protection Program allows you to make a purchase you can be certain about.
Let us guide you on the path to homeownership, or to your new home, while still feeling protected.