Welcome to a Higher Standard in Real Estate.



CityScape Metro Group is nationally recognized as the Top 1.5% of real estate teams in Virginia, and Top 1% of REALTORS® Worldwide. We have over 36 years experience selling real estate in Northern Virginia, DC, and Maryland and have helped over 650 families achieve a successful sale of their home. Our career sales exceed over 210 million to date.
Our Leader
John Murdock | CEO, CityScape Metro Group
John Murdock is consecutively ranked amongst the Top 1% of Realtors Under 40 Worldwide and Top 2.5% of Realtors in Virginia. As CEO of CityScape Metro Group, one of Northern Virginia's top real estate teams, John has developed a proven and repeatable system that guarantees the best results possible for his clients, every time.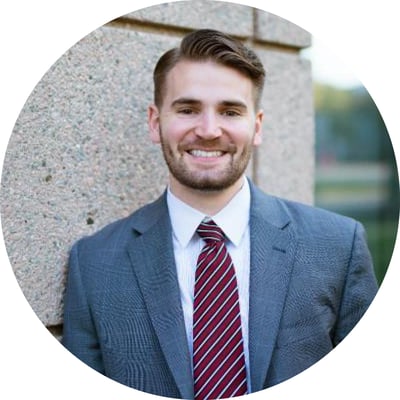 Benefits of listing your home with CityScape Metro Group
Why Choose Us?

We've found that the average homeowner loses thousands to 10s of thousands of dollars across the home selling experience by not being properly educated on all the ways they can actually save money and sell their home. Our proven and repeatable Home Selling System is backed by market research, and will get your home sold for up to $61,000 or more than the methods used of traditional Realtors.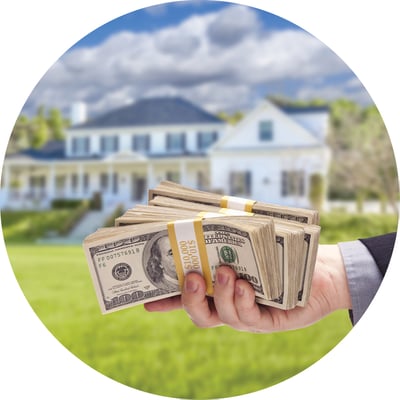 Our methods generate

5.81 times more offers

than traditional methods.


3 Pricing Strategies
Most people choose #3 and they end up selling for less or not at all!

5 Contract Negotiation Tactics
You'll love our 1% rule!






How It Works
Marketing Packages
At CityScape Metro Group, we offer a selection of Marketing Packages for you to choose from when listing your property for sale. Everyone has different needs, and with our structured Marketing System, we are able to offer a custom plan that is tailored to your exact needs, no matter the circumstances.
Let the experts at CityScape Metro Group make your home sale a stress free experience! Our proven and repeatable Home Selling System sells your home for up to $60,000 or more than methods used of traditional Real Estate Agents.
What Our Clients are Saying
John was very professional with his prompt and attentive service. He was very patient, proactive, and not forceful at all. He was more of a listener to my needs and situation which I really valued which is why I decide to pursue support from John in renting my home. Although we ended up not using John for the rental property listing as we were able to secure a renter through our family and friends, John was ready and organized to get my home on the market in just a few days of time. In the future, if ever needing any support, I will surely reach out to John. Manassas, VA
John and his team at CityScape Metro Group are first class, platinum professionals. I gave them a really tough property to sell and a really tough situation to work within and they knocked it out of the park. They were a pleasure to work with, were responsive, knowledgeable, accessible and provided one-stop-shopping for advice, home repairs, landscaping - anything we needed. John knows the market, works constantly for his clients and is absolutely first rate. I would recommend this team of professionals to anyone, above anyone else in the business. Looking forward to working with them again! Triangle, VA
John and his entire team at CityScape did an amazing job selling our house and buying a new one at the same time. In fact we closed both sides of the transaction on the same day. As a bonus John got us 1 week of free rent back so we had time to move so closing day wasn't super stressful. Not only did the deals happen without issue but we got 3% more than asking for the sell of our house and our new house apprised for 1% more than the purchase price. I also recommend using their preferred title and finance company, they all know each other and work in harmony together. Me and my family thank everyone involved, we love our new house. Clifton, VA
The two things I seek in a realtor is to be responsive and have market knowledge. John is easily accessible and responds very quickly. I put offers in on a few houses and John was spot on with his market/price intel in all instances. He knows the market and is a great realtor. Oakton, VA
Great professional group to sell a house with. The whole process was painless. I whole heartedly recommend this group. Their multi-tiered sales system saved me a lot of money. Germantown, MD
Melissa is helpful and responsive. She is supportive and understands the needs and the capabilities her client. We totally recommend her services. It was a pleasure working with her. Arlington, VA
Meagan did an excellent job in finding me and my niece a home. We transfer here to DC area from MS without and idea where we would live. All we knew we needed something for two women with two bed and two bathroom close to public transportation... She took this information and found a place to live within weeks of arriving in the states which cut our time to living in a hotel in half. Wish was blessing. She did a marvelous job! God bless! Lorton, VA
Melissa was wonderful to work with. I had already sold my previous home, so I needed to move quickly. Melissa was incredibly responsive and knowledgeable. Inventory was limited and moving fast, so Melissa helped me to expand my search guidelines while staying in the general area I wanted to be in. She stayed in touch with me throughout the entire process, responded immediately each time I had a question, and was so professional, friendly, and easy to work with. We found my new home in one day, largely because Melissa helped me narrow down the number of houses I actually visited to those that checked a lot of my boxes. I was thrilled with the outcome and highly recommend Melissa. Aldie, VA
He has always treated me like family since I've met him. Great group of people. I trust them entirely. Truly honest, responsive, and smart. Amazing results that I've had my friends and family use him too. Woodbridge, VA
We worked with Melissa to purchase our first home and couldn't have asked for a better real estate agent. We found ourselves in a bidding war and we came out on top with her help and real estate market knowledge. She is very responsive and finds answers to questions quickly. Oakton, VA
Melissa has been one the best real estate agents we have ever used, and we used quite a few. Always right there when you have a question or need more information. Knows her areas and the right prices in those areas. Very helpful the whole way through the transaction process. Would definitely use her again. Springfield, VA