our team
CityScape Metro Group is nationally recognized as the Top 1.5% of real estate teams in Virginia, and Top 1% of REALTORS® Worldwide. We have over 36 years experience selling real estate in Northern Virginia, DC, and Maryland and have helped over 650 families achieve a successful sale of their home.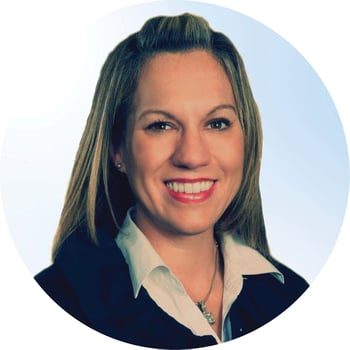 Meagan McPheeters
Realtor® | Licensed in VA, MD, DC


meagan@cityscapemetro.com
About Meagan McPheeters
Born and raised in Texas, Meagan moved to Northern Virginia after college and has resided in the area for almost 20 years. Meagan's passion for real estate stems from growing up in a family of real estate professionals, including her mother. She began her real estate career in 2006 holding positions in various supporting roles before transitioning to an active, full-time agent. Meagan enjoys the personal connection that she makes with her clients and considers it a great privilege to assist them in their real estate journeys.
She is always excited to share her tremendous knowledge and experience with them! Meagan is the proud wife to her Veteran husband who served in the United States Air Force for 20 years. Outside of real estate, she enjoys all things fitness, including running and in the past two years, she has finished some notable races including - the Army 10-miler, the Cherry Blossom 10-miler, and the Marine Corps Half Marathon.
Here's what some of Meagan's past clients have to say...
Meagan!!! Where do I start??? The word that comes to mind is, FATE. How we met and how everything panned out was GOD, it truly was meant. I had an agent, a couple actually and you stole my heart from the start. You have this passion and true love for people. You and I just clicked and you made sure you were with me the entire way. I never felt bad about looking at so many different homes because you made sure I was sure and confident about what I wanted. There were times I wanted to give up and you never let me, you pushed the cart when I couldn't move, you held my head up when it was down, you opened my eyes to faith, and hope. Meagan keep a solid head and heart through the whole process. I never knew how emotional and pissed and happy and disappointed I could feel until I decided to buy a home, but you always brought me back to earth and hope. She knows the area very well and it was a breeze for her to know the neighborhoods and schools. If she didn't know she would find out before we made a trip. She always did her research and would even at times drive by to these places for me. She was my third eye, my partner, my guide. Leesburg, VA
Meagan did an excellent job in finding me and my niece a home. We transferred to the DC area from MS without any idea where we wanted to live. All we knew was that we needed something with two beds, and two baths that was close to public transportation... She took this information and found a place to live, within weeks of arriving in the states which cut our time to living in a hotel in half. Which was a blessing. She did a marvelous job! God bless! Lorton, VA
I learned so much and she was so patient and kind. Never ever did I feel like a burden. At one point I wanted to quit and just keep renting because I was so overwhelmed with it all, mainly because my husband is deployed and I had to do this all myself. I called her up and said "I give up, I can't do this anymore." She politely said "I'm not telling you what to do but you came so far and you and your kids deserve this."She didn't allow me to give up! We all need people like that in our lives, and because of her I'm the first person to own a home in my family! If she didn't push me to keep going I would be still renting, paying someone else's mortgage. Thank you Meagan for all you have done and you still do!! She is a rare gem, look no further. She is the real deal and she was part of the biggest decision I've ever made. YOU ARE HEAVEN SENT MY DEAR! Leesburg, VA
She was extremely helpful with every step of the home buying process. She took the time to explain things thoroughly and gave us clear options for every decision. On top of that, one of the nicest people I've ever met. Herndon, VA