our team
CityScape Metro Group is nationally recognized as the Top 1.5% of real estate teams in Virginia, and Top 1% of REALTORS® Worldwide. We have over 36 years experience selling real estate in Northern Virginia, DC, and Maryland and have helped over 650 families achieve a successful sale of their home.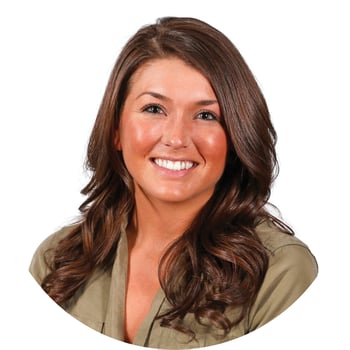 Ellen Dechant
Director of Operations


ellen.dechant@cityscapemetro.com
About Ellen Dechant
While attending Fairfield University in Connecticut, Ellen effectively embarked on a uniquely broad-ranging real estate career while interning for one of the most prominent real estate groups in Fairfield County. Quickly, she became an irreplaceable key contributor on the team. In 2013, Ellen diversified her contributions as Director of Marketing having just graduated from Fairfield University. Over the next eight years, she further expanded her professional acumen to include graphic design, targeted marketing, and customer service best practices to achieve recognized expansion for the company.
When presented with a fresh start up opportunity in Virginia, Ellen enthusiastically made the move and joined forces with CityScape Metro Group. In her present role as Director of Operations, Ellen is involved in just about every growth-based initiative that drives the CityScape Metro Group team. Her passion in real estate extends beyond the typical sale cycle focusing on an enhanced customer experience from start to finish. She strives to provide nothing but the best equally to clients and the team alike.